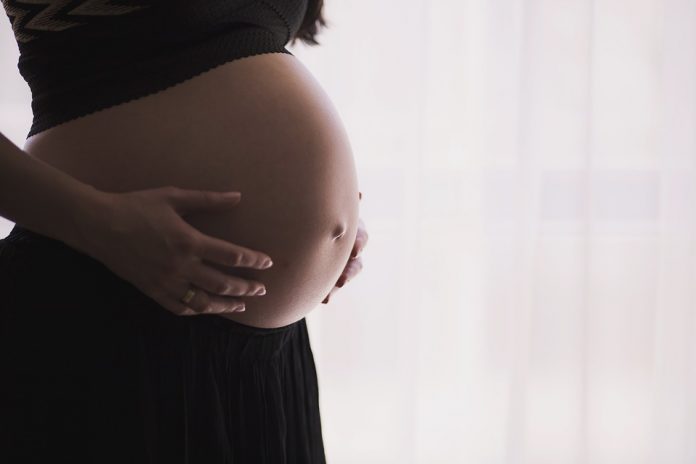 POWERFUL PRAYERS FOR DELIVERY
The book of Isaiah chapter 41 verse 10 (NIV version) says,
"So, do not fear, for I am with you; do not be dismayed, for I am your God. I will strengthen you and help you; I will uphold you with my righteous right hand."
If you are a pregnant mother and you are very close to delivering, it is normal to be a bit anxious about the delivery day. No one wants a rough or problem filled delivery day. It is every pregnant woman's prayer to deliver with ease without any excess problem or stress. It is in this vain that we wrote this article for you. In this piece, we will be looking at a good number of powerful prayers to start using today as prayer points for your safe delivery. If you are interceding for someone, perhaps your wife, just input her name wherever you see the "I" pronoun. 
As Christians, we have to make it our habit to always pray whenever we have any worries at all. If anything is bothering your mind in anyway, take it to God in prayer and He will definitely hear your cry and do something about it. Our God is an all powerful and all merciful God, He just wants us to lay our worries at His feet and have complete faith in Him that He will take care of the problem. Do you have faith in God that He will make your delivery as smooth and hitch-free as possible? Try these prayer points below and start praying fervently ahead of that glorious delivery day. 
PRAYER POINTS
Every evil agenda that the devil has planned in advance towards my delivery date, be scattered by fire. Amen.

I cover my day of delivery in the blood of Jesus. I soak my baby in the blood of Jesus ahead of that day. No weapon that the enemy has fashioned against me and my baby shall come to pass. Holy Spirit, go into that day ahead of me and take full control. Amen.

I commit the doctors, nurses and health workers that will work with me on that day in Your able hands God. Give them the necessary knowledge and guide them perfectly so that they handle my delivery with utmost smoothness in Jesus name. 

Father Lord, I commit my day of delivery into your able hands. Give me the absolute endurance that can only come from you. Keep me safe on that day O God. Let your will be done over me and my baby's life in Jesus name. 

Give the doctors and nurses the required skills and know-how to handle my delivery expertly in Jesus name. And when I deliver the baby let my baby be as sound and healthy as possible in Jesus name. Let my baby be a source of joy and pride for my whole family and loved ones in Jesus name. 

Lord, give me the absolute grace to be able to birth this wonderful creation of yours safely onto this earth in Jesus name. Bless my baby, bless me, bless my husband. Bless us with financial gifts and enough money so that we will be able to give our baby the best life possible in Jesus name. 

Father Lord in heaven, O Lord my father, let your name be highly praised on that day of my delivery. Do wondrous things on that day. Perform miracles on that day. Let even the doctors be amazed at how smooth my delivery will be in Jesus name. Take full control of that day for me. I'm just a human being and I have no power of my own. You are all powerful and all capable. Please take over for me on that day. Let everything work out for my good. Amen.

O God my father, please give my utmost strength on that day. Give me divine strength to push the baby. Give me strength from above. Spoil every evil plan of Satan and his agents concerning my delivery on that day in Jesus name. 

Father Lord, I rebuke every spirit of medical emergencies on that day Father. Health or delivery complications are not my portion in Jesus name. Let everything go as smoothly and as problem free as possible in Jesus name. 

Lord, I want to thank You in advance for my delivery. Because I know You have taken charge of the day for me already. You said You will always protect and be there for me. You said no evil power shall come near my pregnancy. I believe in you and trust you to take care of everything for me.

Keeper of my dreams, Prince of Peace, Heavenly Doctor, I commit the hands of the doctors and maternity nurses that will be handling my delivery into your hands. What can you not do Lord? There is nothing you cannot do. Show yourself in my life on that day in Jesus name. Let the doctors too marvel at the power of your greatness in my life on that day. Amen.

Thank you God in heaven. I am thanking You Lord because I know You have settled all things that pertain to my delivery. You said we should ask and we shall be given. I have asked You for a safe delivery and I know you have granted me what I asked for. Thank you Jehovah. 

Lord, the strength to withstand all sorts of labor pains, please grant it unto me. I don't wish for any excesses when it comes to pain. But God, I want you to give me divine strength. Strength from heaven to come out of the labor in good state Lord. Amen.

Father Lord, when I finally birth my baby. Let my baby be a father or mother of nations. Let my baby be known for great and marvelous things. Let my baby go into the world and begin to conquer territories in Jesus name. Amen.

Lord, I ask that You bless my unborn baby with the strength to withstand any labor or childbirth inconveniences. Let my baby be hale and hearty when he/she is finally born, in the name of Jesus. Amen. 

Jehovah Shamar, You are the one who is, who was and who is to come. I commit all matters of my pregnancy at the moment up to my delivery day, let no evil occurrences take place in Jesus name. Let everything run smoothly in Jesus name. Amen.
Conclusion
These 16 powerful prayers for delivery are specially tailored toward mothers who are close to their delivery dates. If you are not close to your delivery date, you can still use these prayers too. It is important to pray in advance so that God can take care of your pregnancy and delivery affairs in advance. God has promised His children to always hear their calls whenever they call on Him. So, call on God using these 16 powerful prayers for deliverance that we gave you and begin to see God manifest in your life.