Forgiveness is often defined as an individual, voluntary internal process of letting go of feelings and thoughts of resentment, bitterness, anger, hatred and the need for vengeance and retribution toward someone who we believe has wronged us, including ourselves. Forgiveness can never be over emphasis, it is important for all serious Christians to cultivate the acts of forgiveness.
1. Ephesians 4:32
"Be kind and compassionate to one another, forgiving each other, just as in Christ God forgave you."
2. Matthew 6:14
"For if you forgive other people when they sin against you, your heavenly Father will also forgive you."
3. Luke 6:37
"Do not judge, and you will not be judged. Do not condemn, and you will not be condemned. Forgive, and you will be forgiven."
4. Colossians 3:13
"Bear with each other and forgive one another if any of you has a grievance against someone. Forgive as the Lord forgave you."
5. Psalm 86:5
"You, Lord, are forgiving and good, abounding in love to all who call to you."
6. Psalm 32:1
"Blessed is the one whose transgressions are forgiven, whose sins are covered."
7. Mark 11:25
"And when you stand praying, if you hold anything against anyone, forgive them, so that your Father in heaven may forgive you your sins."
8. Matthew 18:21-22
"Then Peter came to Jesus and asked, 'Lord, how many times shall I forgive my brother or sister who sins against me? Up to seven times?' Jesus answered, 'I tell you, not seven times, but seventy-seven times.' "
9. Matthew 6:15
"But if you do not forgive others their sins, your Father will not forgive your sins."
10. Hebrews 8:12
"For I will forgive their wickedness and will remember their sins no more."
11. 1John 1:9
"If we confess our sins, he is faithful and just to forgive us our sins and to cleanse us from all unrighteousness."
12. Psalm 103:12
"As far as the east is from the west, so far has he removed our transgressions from us."
13. Proverbs 17:9
"Love prospers when a fault is forgiven, but dwelling on it separates close friends."
14. Daniel 9:9
"The Lord our God is merciful and forgiving, even though we have rebelled against him."
15. Hebrews 10:17
"Then he adds: Their sins and lawless acts I will remember no more."
16. Ephesians 1:7-8
"In Him we have redemption through His blood, the forgiveness of sins, according to the riches of His grace which He made to abound toward us in all wisdom and prudence."
17. Colossians 1:13-14
"He has delivered us from the power of darkness and conveyed us into the kingdom of the Son of His love, in whom we have redemption through His blood, the forgiveness of sins."
18. Psalm 130:3-4
"If You, Lord, should mark iniquities, O Lord, who could stand? But there is forgiveness with You, that You may be feared."
19. Micah 7:18-19
"Who is a God like you, who pardons sins and forgives the transgression of the remnant of his inheritance? You do not stay angry forever but delight to show mercy. You will again have compassion on us; you will tread our sins underfoot and hurl all our iniquities into the depths of the sea."
20. Matthew 26:28
"This is my blood of the covenant, which is poured out for many for the forgiveness of sins."
21. Numbers 14:18
"The LORD is slow to anger and abounding in steadfast love, forgiving iniquity and transgression, but he will by no means clear the guilty."
22. Luke 17:4
"If he sins against you seven times in the day, and turns to you seven times, saying, 'repent,' you must forgive him."
Psalm 86:5
"For you, O Lord, are good and forgiving, abounding in steadfast love to all who call upon you."
23.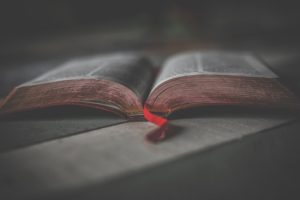 Romans 4:7-8
"Blessed are those whose lawless deeds are forgiven, and whose sins are covered; blessed is the man against whom the Lord will not count his sin."