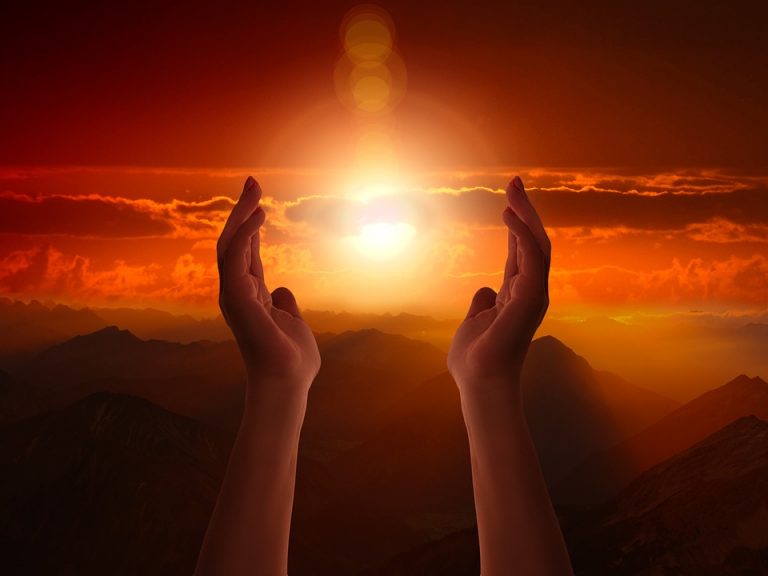 POWERFUL PRAYER TO LOCATE MY DESTINY HELPERS
The book of Isaiah chapter 46 verse 10 says,
"I make known the end from the beginning, from ancient times, what is still to come. I say, "My purpose will stand, and I will do all that I please."
A destiny helper is that one person that favors a person above all other people. A destiny helper is that person that God sends to be your benefactor especially during hard times. A destiny helper can be anybody at all. Your destiny helper could even be someone close to you like a family member or a close friend. Your destiny helper does not have to be some random stranger that seeks to be benevolent towards you. It could be virtually anybody. Destiny helpers are like angels in human form. The moment they enter your life, they do what their name implies, they help your destiny. 
Sometimes, our destiny just needs a gentle push in the right direction. Maybe you need to start a business that needs a huge amount of capital, but you don't have it. And that destiny right there, has been needing some much needed destiny helper. And a stranger or a family member decides to be your destiny helper and gives you the capital you need. You see that? That is what a destiny helper is capable of. If God sends someone to be the blessing you need, that is a destiny helper right there. So, this is why we need to pray for our destiny helpers. That every destiny helper that the Lord has sent to you, should locate you swiftly. The faster or more swiftly they locate you, the faster that glorious destiny can come to pass. 
So, we have a list of powerful prayers below that you should start praying today so that your destiny helpers can locate you. These prayers are power packed and will work wonders to bring your destiny helper to you and help them locate you. Let's start praying with them and see the miracles that our Lord can work.
PRAYER POINTS
Father God in heaven, I pray today that You will help me and locate me today. There will be absolutely no more delay for the meeting of me and my destiny helper. Lord, waste no more time in bringing my destiny helper to me today. Amen.

O Lord my God, I ask for your swift deployment of my destiny helper into my life today. Lord my God, I know that there is nothing you cannot do. Father in heaven, bless me with an helper for my destiny today. Amen.

Wherever my destiny helpers are located anywhere in the world, Lord, direct them towards me today in Jesus name.

Father Lord, don't let my destiny helpers take any much longer to start locating me from today. Give me the grace to locate my destiny helpers wherever they are, so that they can favor me like you have blessed them to be able to do. Amen

Jehovah, Elohim, I call on you today to start the much needed work of uplifting my destiny in Jesus name. My destiny helpers are part of that journey, so please send them into my life. Amen.

Lord in heaven, if any of my destiny helpers have been blind to recognize that I am the one the Lord has blessed them to help, Lord open their eyes wide so that they can see in Jesus name. 

Lord, give my destiny helpers the right vision to see the child of God that is right in front of them and help me in Jesus name. It is only You that can spiritually guide my destiny helpers to locate me in the physical realm. Start guiding them from today in Jesus name.

God my Father, I ask that You bless me abundantly in Jesus name. Bless me, bless my destiny helpers also abundantly so that they can have enough to bless me and help my destiny. Amen.

Every spirit of the devil and his agents that are out there to cloud the eyes and judgement of my destiny helpers and prevent them from helping me, Lord, destroy those evil spirits in Jesus name. Render those evil spirits powerless, Amen.

Don't let the devil have power to stop my destiny helpers from locating me this month in Jesus name. Let the devil and agents try in vain to separate me from my destiny helper. Let all their evil efforts to put distance between I and my destiny helper be in vain. Amen.

Lord, I commit all my destiny helpers into your able hands. Protect them in Jesus name. Protect them from every evil that Satan and his agents might want to throw at them. Don't allow my destiny helpers to fall into my enemies' traps in Jesus name.

All my destiny helpers! Where are you in this world? Wherever you could be located in this world, find me today and do what God sent you to do in my life in Jesus name. 

Dear God, please be the strength and strong tower of my destiny helpers in Jesus name. The devil will do anything to see that my destiny and glory does not shine. Lord, don't give them that power in Jesus name. Protect my destiny helpers, give them maximum protection from the devil in Jesus name. 

In the road that my destiny helpers will ply to reach me, whether in the physical or in the spiritual realm, Lord, please remove every evil traps that Satan has placed to cause fatal accidents. The devil is desperate. He wants to spoil my forthcoming blessings. The devil wants me and my destiny to experience stagnancy. I rebuke it today in Jesus name. Amen.

Each and every one of my destiny helpers will begin to locate me today. They will waste no more time and they will begin to find me in Jesus name. Whatever has been hindering them in the past from locating me, is removed today in Jesus name. 

And when my destiny helpers finally locate me, every weapon of sickness, laziness, or evils in any form that the devil light want to use to distract me, Lord, I rebuke them! The devil will never have power over my life and that of my destiny helpers in Jesus name. Amen.
Conclusion
These 16 powerful and anointing filled prayers are super prayer points for every Christian all over the world. No matter where you are in the world, these prayer points are very applicable. Take your time and pray with these prayers very fervently.