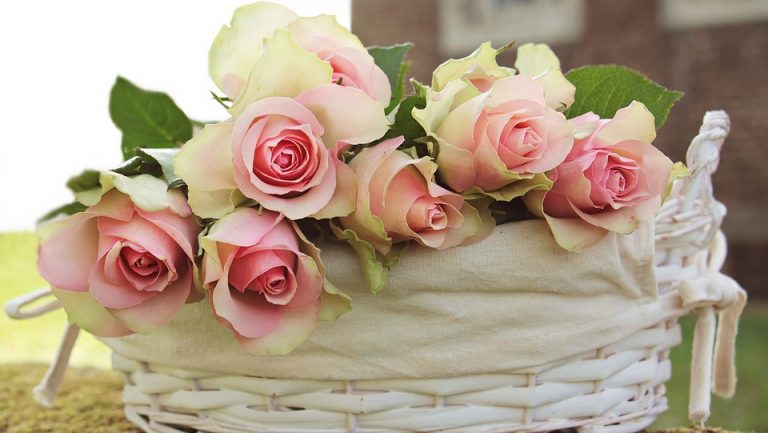 PRAYER FOR THANKING GOD FOR WHAT HE HAS DONE
By him therefore let us offer the sacrifice of praise to God continually, that is, the fruit of our lips, giving thanks to his name. (Hebrew 13:15)
Thanksgiving is the fruit of the goodness of God in our life which we can only offer to God as a sacrifice by showing that we are grateful to him for all that He Has done, for the unseen battles that He has fought for us even without our knowledge, for the daily breads He has been providing even when we least expected it, for the disease and sickness that He cure us silently without us feeling the symptom, for the hand of helps  that people add to us when we needed assistance.
There are certain things that God has given to us despite the fact that we never pray about it, there are some opportunities that come to us without our efforts yet it is completely the workings of God, He does that not because of our righteousness and holiness but for His name sake. 
There are also some minor but important unnoticeable things that looks so simple to us yet if God had not been on our side the enemy could have taken advantage of it, for instance, we don't pray for God to give us air to breath but be it as it may, every day we wake up and se ourselves breathing, this are the unnoticed works of God that human knowledge cannot comprehend.
 It is possible for man to take for granted all the things that God has done, including all the unimaginable things that money cannot buy, the ones the eyes cannot see and human language cannot be expressed. We must continually thank God for everything. We cannot do anything if God has not empowered us with the strength to do it. We shouldn't fail to acknowledge Him for what He has done globally.
Ingratitude has a way of bringing people backward, because it creates a picture that shows that the person involved does not appreciate what has been given to him or her as the case may be. Thanking God for what He has done may even attract more blessings indicating that God is doing more because the bible say that God inhabit the praises of His people, this means that God expects us to live a life of thanksgiving
 Bless the LORD, O my soul; and all that is within me, bless his holy name, Bless the LORD, O my soul, and forget not all his benefits; who forgiveth all thine iniquities; who healeth all thy diseases, who redeemeth  thy life from destruction, who crowneth thee with lovingkindness and tender mercies, who satisfieth thy mouth with good things; so that thy youth is renewed like the eagles (Psalm 103:1-5)
The psalmist carefully highlighted all the things that the LORD has done at the same time make known reasons why it is very crucial for the soul of man to continually thank God. The soul is the recipient of all the goodness of God, the soul is where the consciousness of man dwells.
The psalmist rightfully instruct the soul of man to live a conscious life of thanking God without forgetting all the benefits that God has privileged us to experienced ranging from the forgiveness of sin even when we fail to recognize that we have sin, to the healing of our infirmities, there are times we get healed even without medication.
At no point should man fail to come to the knowledge that it is God that delivered us from destruction and the storms of life. The plan of the devil is to discourage man by causing him to doubt the reality of God's word in manifestation.
The downpour of the blessing of love, kindness and mercies upon man is a total testimony of God's goodness, with the renewing of the strength of man back to the youthful range like that of an eagle.
Prayer For Thanking God For What He Has Done
Lord, I thank you for the unseen battles that you fought for me, am grateful.

Lord thank you for disappointing the works of the devils over my life, thank you for making me victorious.

Lord, I thank you for always watching over me even when I am asleep, you never sleep nor slumber, you are always on watch over me. Thank you Jesus.

Lord, thank you for the peace that you have given to me even in the midst of a storm.

Lord thank you for showing yourself mighty on my behalf, you never allow me to see ashamed.

Lord, thank you for always taking me out safely and bringing me home safely, to you be the glory.

Thank you for delivery me from assassination, 

Thank you for taking out from the traps of witches and wizards.

Thank you for not allowing my soul and spirit to be caged through evil incantation and libation.

Father thank you for rolling away the stone of disappointment on my behalf.

Father, thank you for silencing the voice of my accusers, you have made them go home in shame.

Lord, thank you for breaking the bond that existed between my enemies, through your judgment you have made them to fight among themselves.

Lord, I thank you for sending your son to die for my sins that I may be forgiven.

Lord thank you for healing my body, spirit and soul through your mighty power. 

Lord, thank you for anointing my head with the oil of favour.

Lord, thank you for reversing evil labels and design over my life.

Father thank you for turning the counsel of my enemies into foolishness. 

Lord, I thank you for defending me from those who rose up against me.

Thank you for saving me from bloodthirsty men

I thank you God of Jacob for being my refuge Amen

Lord Jesus, I thank you for blessing me beyond measure.

Lord Jesus, I thank you for putting a new song in my mouth, for making me to be among the living Amen.